So this is exciting news !!
Two of the three winners of this year's 401 (K) CHAMPION® AWARDS are part of our community! Bari Scheinbach and Laura Dobbins aka Mrs. Nickels from MyShinyNickels.com!
Congratulations guys !!! Cool $ 1,000 for the love on your 401 (k)! Brilliant!! Haha…
You may remember I blogged about it when the contest opened this year, but it's an award contest that is hosted every year by Julie Jason of Jackson, Grant Investment Advisers, Inc. that people through Essays will compete for a chance to win $ 1,000 and be crowned 401 (k) champion.
Here's more of their contest page, which will reopen in the fall if you want to bookmark them so that you remember to take part! -> 401kchampion.com
******
The 401 (k) Champion Award is given to employees who love their 401 (k). A 401 (k) champion leads by example. He or she has an obligation to act now in order to one day retire.
Purpose of the 401 (k) Champion Award:
To motivate 401 (k) participants to learn more about 401 (k)
Identify and share the stories of 401 (k) champions
Promote dialogue on 401 (k) and old-age insurance
Helping employers reap the benefits of 401 (k), especially for young workers who may not know how to maximize the benefits of a long time horizon
******
And to further promote this dialogue about 401 (k) and old-age insurance, I thought we'd share the essay that Mrs. Nickels filmed (and won with!), Who not only runs a fun finance site herself, but also started LAUNDROMATS a few years ago for a pretty grueling side business dared! We should probably get her to do a side hustle post now that I think about it! 🙂 🙂
Take it away, Laura!
******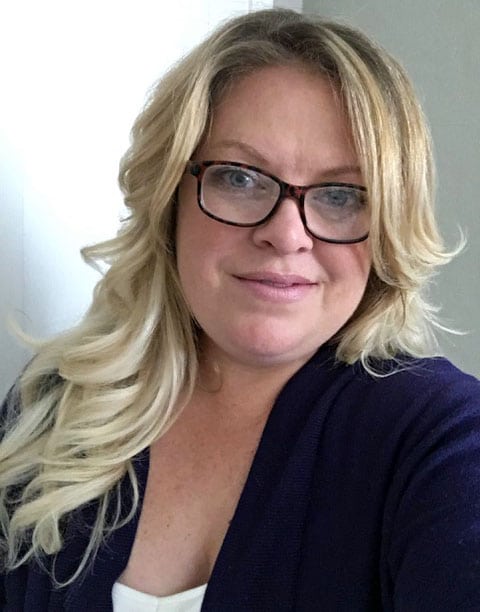 "Why I love my 401 (k)"
I clearly remember the day. It was the summer of 2002 and I was sitting in the company's conference room and slowly losing focus. At the bottom of the table was the 401 (k) business plan representative who encouraged the latest hires to sign up. I was one of those new employees.
The rep responded to his well-rehearsed bullet points and mentioned that the company would raise 50 cents for every dollar we contributed, up to 6% of our salary. The sooner we started contributing, the better. And if we're really serious about investing in our future, we should sign up for what they call "auto-acceleration". a program that automatically increases contributions by an additional 1% each year.
I was sitting in this conference room playing a mental ping pong game in my head. "Is it worth it? Is it going to be something? Will I miss the money that isn't on my paycheck? I'm only 23, why should I worry about something like retirement in the distant future?"
I felt a little uncomfortable investing in that "plan", that mysterious "401 (k)" that you were talking about. It sounded as foreign to me at the time as it was French.
But despite my reservations, I made it. I opened my 401 (k) account that day and decided to put 6% of my salary aside to take full advantage of the company match, just as the representative suggested. I even signed up for Auto-Accelerate. Then I crossed my fingers and waited. Anticipating the pain of that first paycheck when 6% of my salary went into my 401 (k) instead of my checking account.
To my shock and utter surprise, I didn't feel the difference in my paycheck at all. My check was only $ 60 back. So I carried on, let the contributions continue and soon even increased the contribution rate to 10%. Still didn't feel much. Over time, as my salary continued to grow and my Auto-Accelerate increased my contribution rate by 1% each year, I eventually reached the annual maximum contribution and then continued to suspend it each year.
I'm 41 now. Looking back on that day in 2002, I wish I could give my 23 year old self a high five. I wish I could tell the younger guy that I just made one of the best decisions of my life.
That little account that I was so insecure about 18 years ago is now over $ 300,000. And because I started slowly and gradually increased my contributions over time, I never felt the pinch. Not even. And even if I've stopped contributing now, my 401 (k) is on track by the time I retire to close to $ 2 million. At 59½, I can access that money with no penalty and enjoy the kind of retirement that I see in my head.
I envision cozy days at home, reading and relaxing, occasionally drinking good food and wine, spending time with friends and traveling to destinations near and far. Rest knowing that money will not be a source of stress.
But it pains me to think about what would have happened if I hadn't started on my 401 (k) that day. I also imagined that. What would this retirement look like?
Good not good. Most likely, I would work well into my 70s living in a small, fixed income apartment with no space to do whatever I enjoy. No money to travel or eat with friends and family.
That doesn't live my friend, that exists. And I don't know about you, but I want this time of my life to be my best years, not my worst.
Now imagine your future self. You look back in time, grateful and grateful that you contributed to your 401 (k) so many years ago, while time was on your side. The cake has been cut, the Happy Retirement banner comes down, and you put your desk in a box and tingle with excitement for the next chapter in life.
And it will be everything you hoped for.
******
For more information on Laura and her love of finance: MyShinyNickels.com // Laundromats101.com
More information about the 401 (K) Champion® Awards: 401kchampion.com
PS: Investing in my 401 (k) was one of the biggest steps I have ever taken in my finances! It was the first time I realized that if you keep putting money into something – and never touching it! – it actually goes up! Haha … It took me 25 years to finally figure this out, but when I did it was Game On;) The time it hit $ 50,000 was one of the proudest moments in my financial life.
Source link